Page Generated:
5 Dec, 2021 21:23:08
Corner Summerhouse 921 - Georgian, Double Doors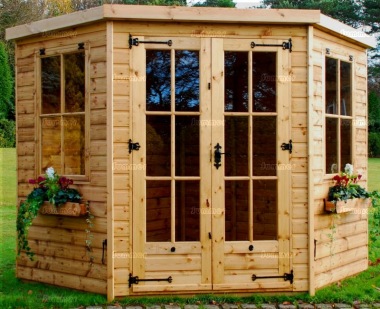 Summary:
These superb quality high specification summerhouses 6'x6' (1.8x1.8m), 7'x7' (2.1x2.1m) or 8'x8' (2.4x2.4m). Features include a choice of deal or cedar cladding. Quality features include fully glazed double hinged doors and 2 opening windows. Other features include Georgian glazing and black antique hinges and handles. Options include toughened glass and a coloured paint treatment in a choice of colours. Instructions are supplied for self assembly.
Prices fixed until Wednesday 8th December.
The prices INCLUDE DELIVERY. Everything you need for assembly is supplied including instructions, fixings and all glazing and roofing materials.
| Size | Deal Shiplap | Thicker Deal Shiplap | Cedar | Coloured paint finish in place of golden brown | Coloured paint finish in two colours | Toughened glass | 19mm Heavy duty floor instead of standard floor | Wall, floor & roof insulation with lining | Eco-grid base, 150 tonnes per m2, fully paved | Eco-paving base, 200 tonnes per m2, fully paved |
| --- | --- | --- | --- | --- | --- | --- | --- | --- | --- | --- |
| 6' x 6' | £2,625 | £2,988 | £4,305 | +£1,150 | +£1,512 | +£0 | +£141 | +£1,494 | £79 | £189 |
| 7' x 7' | £2,854 | £3,304 | £4,704 | +£1,318 | +£1,681 | +£0 | +£199 | +£1,893 | £114 | £251 |
| 8' x 8' | £3,174 | £3,766 | £5,194 | +£1,673 | +£2,035 | +£0 | +£250 | +£2,413 | £154 | £334 |
Specifications
All timber used in the construction of this summerhouse originates from sustainable forests
All timber treated by total immersion in a high quality preservative
Morticed and tenoned joinery doors and windows - if cedar cladding is specified the joinery doors and windows will also be made from cedar
Georgian style glazing
Fully glazed double doors with mortice lock fitted
Toughened glass as standard to lower door panes
Black antique style hinges and handles
2 full height opening windows
Pressure treated 2" x 2" floor joists (lifetime preservative treatment). Bearers not required
Strong 3" thick planed roof purlins (70mm finished size after machining)
Strong 2" thick planed deal framework (45mm finished size after machining)
12mm deal tongued and grooved floor boards (finished size after machining)
12mm deal tongued and grooved roof boards (finished size after machining)
Green mineral felted roof
Eaves height 6'5" (1955mm)
Ridge height 6'10" (2095mm)
GOOD QUALITY CONSTRUCTION: A feature of these summerhouses is the doors, which have a mortice lock and come with black antique handles and hinges included as standard. The windows are also well made with joinery opening windows featuring morticed and tenoned joints. The glazing is glass retained with timber beading. Another feature is the substantial framing which ensures a more robust and durable building.
CORNER BUILDING SIZES: For ease of reference these corner summerhouses are measured as a square based on the width of the two longest walls. The external wall sizes are listed alongside the price. These sizes do not include the roof overhang. Many other suppliers quote the overall roof size which is much larger.
Options
Choice of 12mm deal shiplap, 19mm deal shiplap or 12mm Western Red Cedar shiplap (finished sizes after machining)
Coloured external paint finish in a choice of one or two colours
4mm toughened glass to BS6206 Class A
Heavy duty floor with 19mm thick tongued and grooved boards (finished size after machining)
Internal lining and insulation to the walls, floor and roof, with polystyrene insulation and plain MDF lining
This summerhouse can be made in smaller sections if access restricted
COLOURED EXTERNAL PAINT FINISH: You can choose one or two of our paint colours. The doors and windows can be painted the same colour as the external cladding or a different colour. This high quality microporous paint system is available in a choice of colours. Microporous woodstains offer superior protection plus greater durability. Microporous woodstains are impervious to water but not to water vapour, which allows the wood to breathe. Colours are only as accurate as reproductive techniques allow.
WESTERN RED CEDAR: Western Red Cedar is a naturally resilient timber which lasts longer than pine and other softwoods, even if never treated from new. It has been widely used in construction for over a century. During this time cedar has deservedly earned an unrivalled reputation for its attractive appearance and extraordinary durability. It is the ideal choice for people who are too busy to maintain their garden building. This oily timber has a strong but pleasant aroma which repells insects. Cedar contains hardly any knots. If untreated it will fade to a silvery grey colour. Western Red Cedar is a sustainable resource from the well managed forests of North America.
TOUGHENED SAFETY GLASS: Toughened safety glass is around 6 times stronger than normal glass so it is less likely to break. When it does break, toughened glass breaks into harmless small pieces. This makes toughened glass the best option for all the family including children, pets and the elderly.
HEAVY DUTY FLOOR: The standard floor is stronger than most summerhouse floors and suitable for all normal uses. It features 12mm thick tongued and grooved boards. The heavy duty floor features 19mm thick tongued and grooved boarding, which is similar to the tongued and grooved boarding used in housebuilding. It also features joists which are spaced close together for improved strength. The heavy duty floor is exceptionally strong and suitable for storing heavier items such as ride on mowers and large motorbikes where a considerable weight may be concentrated on one or two small points.
RESTRICTED ACCESS: A quality feature of these summerhouses is that they are made in large rigid panels. If access is restricted, your summerhouse can be specially made in smaller sections designed to pass through a normal single door. The smaller sections are designed to be at least as strong as the larger panels normally supplied. This option is not normally required for smaller buildings up to 6'x6' unless there are other obstructions. There is a charge for this option and notice is required with the order. For more details see "Other options".
Delivery
DELIVERY UPDATE: This item is currently available within the estimated delivery times below, with no delays. Our delivery times are slower than normal due to unprecedented demand.
Delivery is normally between 10 and 12 weeks after order for delivered only summerhouses.
Our summerhouse prices include all delivery charges - unlike others we do not add delivery charges during the checkout process.
SPECIALIST DELIVERY SERVICE: These summerhouses are normally delivered by specialist trained staff in dedicated vehicles. Most other summerhouses are delivered by national carriers who normally deliver to the kerbside only and their prices are based on weight and pack sizes. National carriers normally refuse to carry glass and generally cause more damage. As a result summerhouses delivered by outside carriers are normally made in smaller sections and weigh less, with thinner cladding and framing, styrene glazing less than 2mm thick and OSB floor and roof boards just 7mm thick. The benefits of a specialist delivery service include less damage, larger panels, heavier construction and helpful drivers who will carry your summerhouse to your chosen storage place.
Ordering/Payment
All summerhouse prices include VAT.
Pay only 30% deposit when you order this summerhouse by phone or online.
ORDER ONLINE: You can pay with a debit or credit card. We also accept password protected online payments using Verified by VISA or Mastercard SecureCode. You can pay in full or pay a deposit only. You can pay a minimum 30% deposit with order or pay a bigger deposit if you prefer.
METHODS OF PAYMENT: We accept most major credit cards and debit cards including VISA, MasterCard, VISA Delta, VISA Debit, MasterCard Debit, Electron, Solo, Switch, Maestro and UK Maestro. We also accept secure online payments using Verified by VISA or MasterCard SecureCode. We do not accept American Express or Diners Club cards at present.
SCHOOLS, COUNCILS AND BUSINESSES: We supply many schools, local councils and businesses both large and small. The prices and terms are the same so you can order online if you wish. If you want to pay by BACS transfer or company cheque please email us.
Offers
SPECIAL OFFER . . . FREE TOUGHENED GLASS . . . ONLY UNTIL WEDNESDAY 8th DECEMBER!
We are giving away free toughened glass with this summerhouse!
This offer ends on Wednesday 8th December so ORDER NOW to avoid disappointment!
Features and Accessories
Summerhouse base preparation and other information
Clocks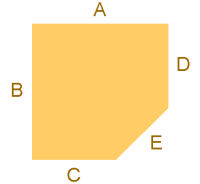 Floor plans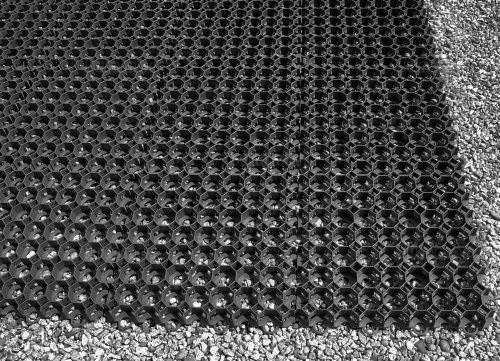 SUMMERHOUSES - Base for Timber Floor - Eco-grid base, 150 tonnes per m2, fully paved
SUMMERHOUSES - Base for Timber Floor - Eco-paving base, 200 tonnes per m2, fully paved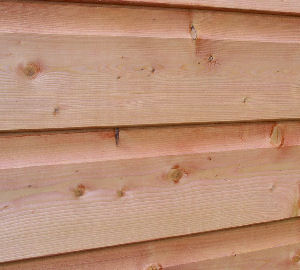 Close up view of cladding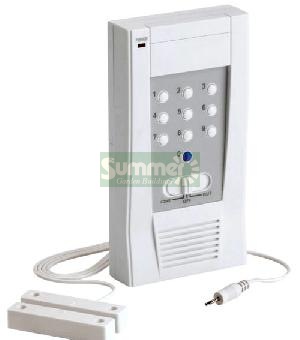 Burglar alarm
Solar powered inside lights - no running costs
Solar powered outside lights with motion sensors - no running costs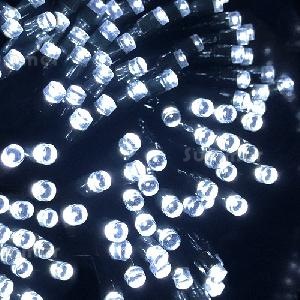 Solar powered string lights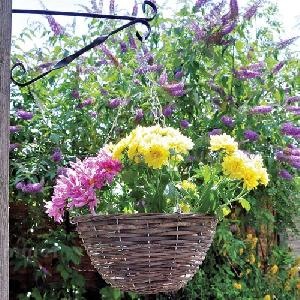 Hanging baskets and planters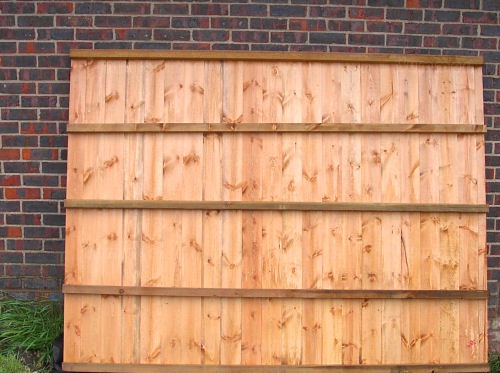 Restricted access for large panels
Window and door colours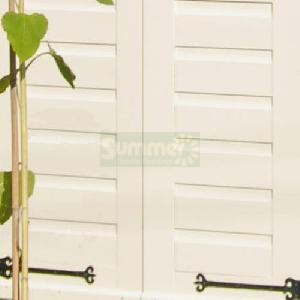 Painted finish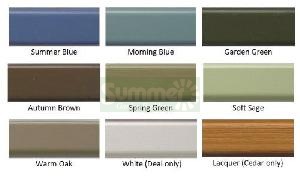 Paint finish - Full colour chart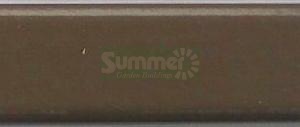 Paint colours - large pictures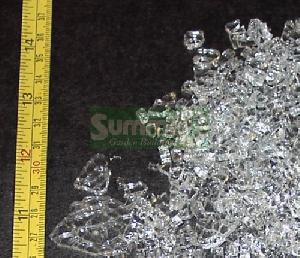 Toughened glass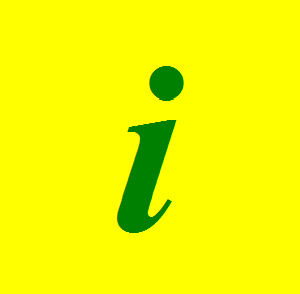 Other information